They group, they swarm, they attack! Fairy games evolved into wars across Gensokyo!
Cirno, the ambitious icy fairy, has drawn attention from Aya, the Tengu reporter, who's been looking for the best scoop among the hoopla.
From Aya's camera, you will witness the journey of a weak, tiny icy fairy becoming the greatest of all!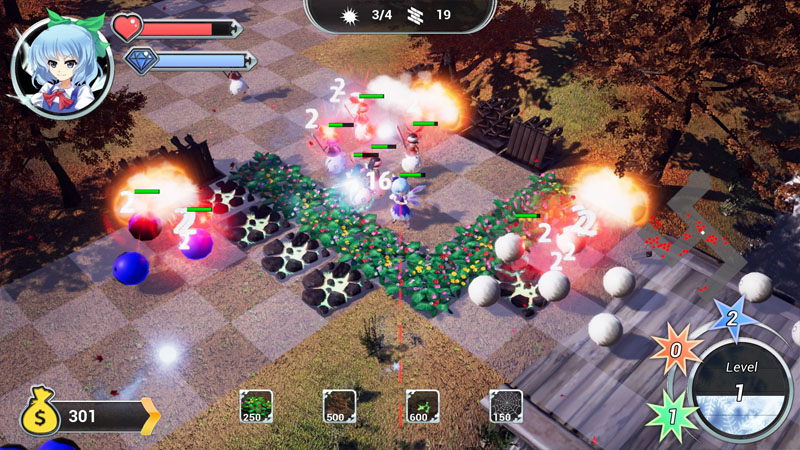 Neetpia proudly presents "Gensokyo Defenders,"
an action-packed tower defense game set in the fantasy world of Gensokyo.
Defend against hordes of fairies with Traps and Spell Cards!
Explode, freeze, and mesmerise with over 20 playable characters,
Master their unique skills, build your own strategy, and let none survive!